And You Get An ArXiv, And You Get An ArXiv, And You Get An ArXiv
And You Get An ArXiv, And You Get An ArXiv, And You Get An ArXiv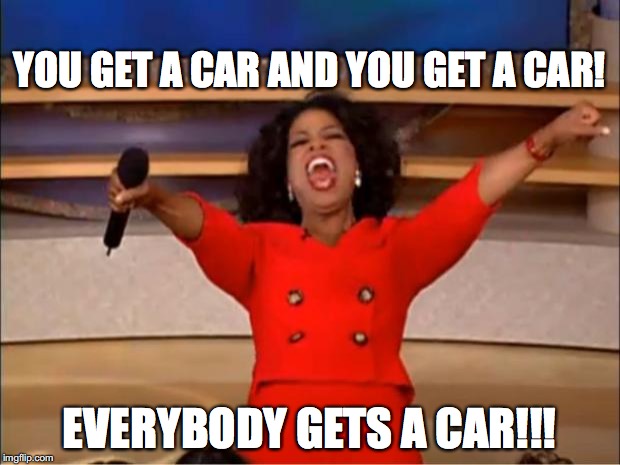 (Yes, this is old news, but it gives me a chance to use this GIF)
Given the concerns over Elsevier's purchase of SSRN, people have been lauding the arrival of alternative online archives for social science scholarship. Now, legal scholars can rejoice: the Center for Open Science has launched a preprints service for legal research and scholarship called LawArXiv. The open access, open source repository has 3 non-profits and an academic library collaborating on the effort: Legal Information Preservation Alliance, Mid-American Law Library Consortium, NELLCO Law Library Consortium and Cornell Law Library (which is also home of the excellent and longstanding LII).
As someone outside of academia, the process of uploading papers/preprints looks a bit more complicated than SSRN or bepress. But this is cool, nonetheless. Long may it, and other open access repositories, flourish.
Okay, so Library and Information Science does not get its own ArXiv. Wait, we do! Just without the funky Xiv in the name. The LIS Scholarship Archive (LISSA) is a "free, open scholarly platform for library and information science," also involving the Center for Open Science and a range of LIS professionals from various institutions.
The LISSA steering committee includes:
Vicky Steeves, co-director, Librarian for Research Data Management and Reproducibility, New York University
April Hathcock, co-director, Librarian for Scholarly Communications, New York University
Chealsye Bowley, Community Manager, Ubiquity Press
Lisa Janicke Hinchliffe, Professor/Coordinator for Information Literacy Services and Instruction, University of Illinois at Urbana-Champaign
Charlotte Roh, Scholarly Communications Librarian, University of San Francisco
Kevin Smith, Dean of Libraries, University of Kansas
Micah Vandegrift, Director of Digital Scholarship, Florida State University
Megan Wacha, Scholarly Communications Librarian, City University of NY
Cecily Walker, Assistant Manager, Community Digital Initiatives, Vancouver Public Library
Looking at the Twitter feed for the Archive, there's a lot of excitement about this.